It's been quite a while since we last talked. I've been in France now for more than a month (celebrated my one-month-iversary on the seventeenth) and in pastry school for three weeks. I've been having the time of my life in France and I hope that I can stay here much longer 🤞.
I first arrived to Paris, and it's everything I expected, but more intense. The streets are sooo dirty, the city is so busy and crowded, the food is amazing, and it's so easy to get around. I had the perfect Airbnb (well maybe not perfect) in the 10th district, or arrondisement, down the street from some amazing bakeries (that were closed for the holidays) and amazing restaurants. I was just a 15-minute walk away from the edge of the Marais. I can't wait to go back and try out Mamiche and Du Pains et des Idées. While I was there, I of course did some touristy things, but there are a few restaurants I must speak about. On my first day in Paris, a friend from Ottawa that lives in Paris met me at Cafe Charlot, and I don't think I've been more happier eating food. Eating escargots in France for the first time was just spectacular. I also went out to Le Chocolat Alain Ducasse, and I'm still trying my hardest to savour the last few pieces of the tasting kit I bought. The chocolate is just so intense and soooo good. I love a great single origin dark chocolate, and this really hit the spot. I also went to Cafe les deux gares, between the Gare du Nord and the Gare de l'Est (hence the cafe of the two stations). The food was just amazing! I don't have any words to describe how much I loved the lunch I had there. Thanks to David Lebovitz's newsletter, I learned about the restaurant which is part of the hotel, Hotel Les Deux Gares. Just make sure you don't look like a tourist in the area.
Total walking distance in Paris: 178 km
After leaving Paris, I spent a week in Lyon, or rather just outside of Lyon. In Lyon, I spent most of my time sleeping catching up on the sleep I lost while working at home in Canada. I went to a few restaurants, but there were some other things that I visited that just really stuck out to me. Lyon was just south of the home of Chef Paul Bocuse so there are a lot of tributes to Paul Bocuse in Lyon. One of my favourite places to spend time in Lyon is Les Halles Paul Bocuse. An ode to Chef Bocuse, Les Halles de Lyon Paul Bocuse is an indoor market of different boulangeries, patisseries, fromageries, fishmongers, butchers, and so many more. I also visited Miss Madeleine, a madeleine cafe owned by a graduate of my school, École Ducasse. I'll be heading back to Lyon this weekend for a good tour, so I'll be sharing quite a few more places there in a bit!
Total walking distance in Lyon: 105 km
The school picked us up from the Lyon airport on 1 September to take us to our new home, where our campus is located. The town the campus is located in is about 1 hour and 35 minutes away, by car. To leave by train, you first have to take a cab to a town 30 minutes away, Saint-Étienne (160€), then a regional train to Lyon, where you can get access to the main train lines. Otherwise, you can take a cab to a town 15 minutes away, Retournac, take a train to Saint-Étienne, then follow the previous journey. They're really trying to keep us here! The town is beautiful, but far too small for me. There's only two bars, two major grocery stores (20-30 minute walk from the town centre), and I've seen the owner of the bar my class frequents three times in a day. I do not like how I see people I know everywhere I go — I just want to go to the grocery store alone, in peace, with nothing but my AirPods speaking to me. But I have to say, this town is charming.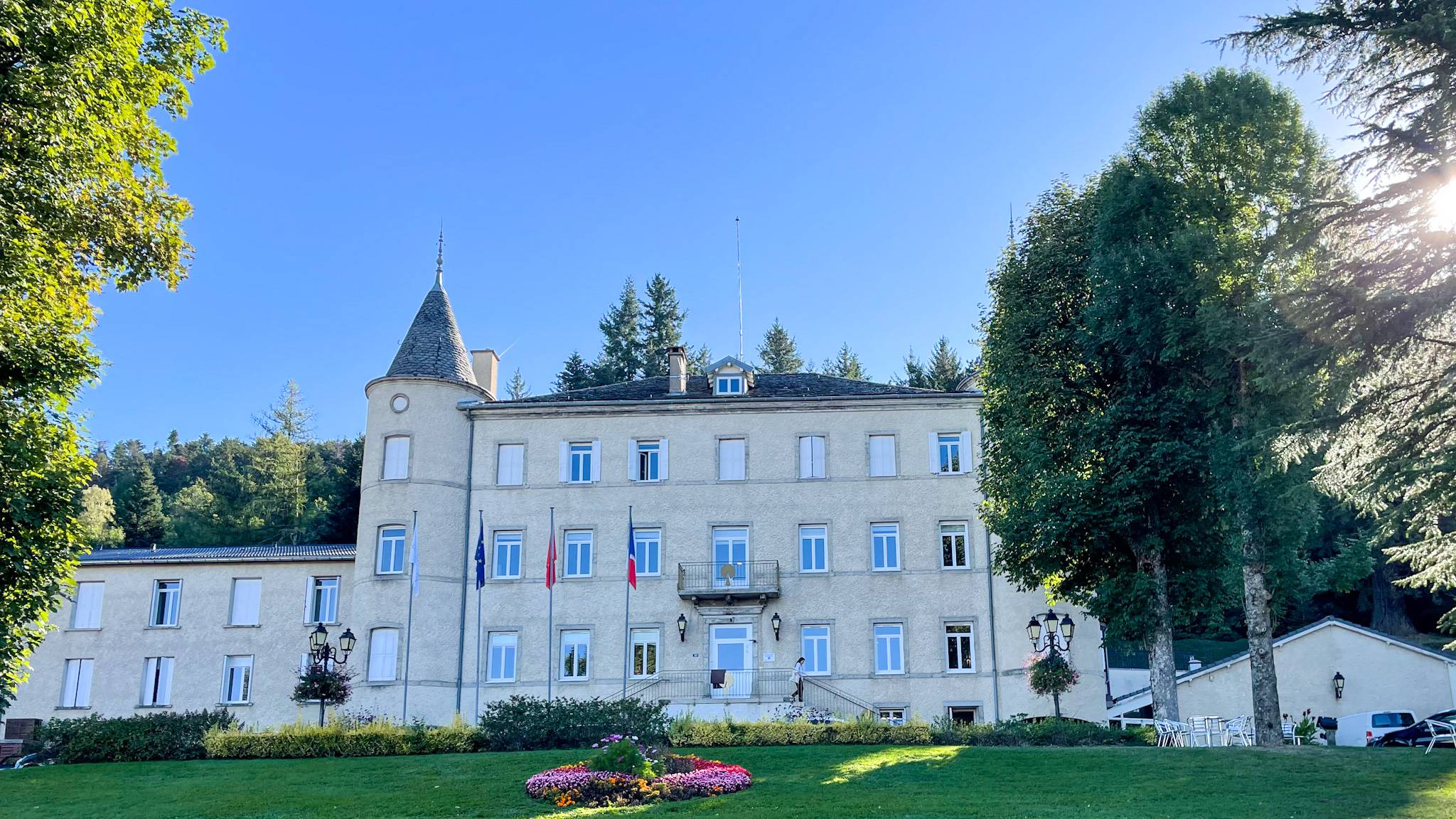 I've just finished my third week of classes, pâte feuilleté. We have started out with a lot of the French classics (10 weeks of classics to start with) so I am really enjoying myself and gaining an extra few kilograms. We started off with pâtes sèches, the pastry for making tarts and flan, which was probably my favourite week thus far. The second week of class, we studied pâte à choux, a super traditional (and one of the first pastries I learned to make) pastry that my favourite pastry is made from. Paris-Brest is by far my all-time favourite pastry. Paris-Brest is a ring of choux pastry that is cut in half hambruger-style and filled with a praline, and a mousseline cream that is mixed with more praline - it is just divine! To help you join my pastry-making adventures in France, I've uploaded my pâte à choux recipe to my blog, so make sure you check it out and give it a try!
I'll make sure to keep in touch as much as I can between travels and classes! Until next time, happy adventuring!
Don't forget to like us on Facebook and on Pinterest, and follow Ahmed on Instagram!
Do you like my content and want to help me create more? Send me a tip to help me continue doing what I love!